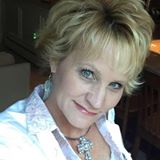 Working and playing with the angels began for me in December 2006 when I read an article by Doreen Virtue. After discovering the power of the angels through Doreen's article, I knew I needed to learn more! So, I began reading many of the wonderful books she has written.
Through these amazing books, I began to explore my spirituality on a much deeper level. During this period, I was certified as a Level 2 Reiki practitioner and began to practice self healing treatments with some amazing benefits and experiences.
In meditation, during a Reiki self treatment in December 2007, I experienced a powerful vision that led me to begin studying with Rev. Nina Roe of AngelsTeach.com. Before long, I was enrolled in their 7 month Angelic Life Coach® certification program and in July of 2008 finished my certification.
Becoming a healer in the areas of spiritual, emotional, physical, and mental well being has been so rewarding for both myself and my clients. My drive and passion is to "make a difference" in this world one person at a time. When I was a little girl, I wanted to be a nurse because I wanted to help people feel better.
A childhood dream never realized has now taken on a new twist. Through the power of Reiki and my work with the angels, I feel as though I am "nursing" in a different way and helping clients to heal on a very deep, soul level.
I feel so passionate about this work, which is why I continue to train at advanced levels. I received my Reiki Master/Teacher certification in June 2009, as well as my Angelic Master Teacher Certification through AngelsTeach.com in September 2009. I received my Practitioner Certification in Complementary Color in April 2012 , and Aromatherapy in February 2014. I have studied other numerous practices which enhance my abilities to serve YOU at a deeper level, which is my passion.
On a more personal note, I am married to my high school sweetheart and soulmate and we have 2 wonderful children together. Our family is growing, we welcomed our amazing son in law, and precious grandson. My family is amazingly supportive in my intuitive, reiki and healing work and I am blessed to have them in my life!
In Peace, love, and light,
Dawn